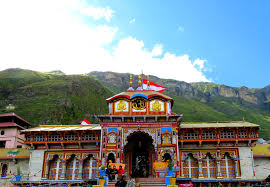 Char Dham, and the four Pilgrimage sites
"Four abodes" is the literal English translation of the word Char Dham, which basically is a religious circuit that comprises of four most revered pilgrimage sites in India. Now, as per Hinduism visiting all the four sacred spots enables an individual acquire "moksha" or redemption. Furthermore, the concept of "Char Dham" was first conceived by Adi Shankaracharya during 8th century AD. In addition, these four religious sites was chosen from four directions (north, south, east, and west) by the Shankaracharya. So, for those curious to know more  about this pious circuit, here is presenting to you a short and sweet  analysis of  the "4 Holy Hindu pilgrimage sites".
Read More: VARANASI, DISCOVER WHY IS IT A MUST VISIT INDIAN PILGRIMAGE SITE?
[put_wpgm id=147]
Char Dham route Map
[put_wpgm id=148]
Puri Map
In the state of Odisha on the eastern coast of India lies a city known as Puri, which also is one among the four sacred pilgrimage site included in the Char Dham circuit. Furthermore, this city is known for the Jagannatha Temple which is dedicated to an avatar of Lord Vishnu known as Lord Jagannatha. It is also the only Hindu shrine in the country where Shubhadra the sister and brothers of Lord Krishna are worshiped. This sacred temple was first constructed about 1000 years ago by Raja Choda Ganga Deva and Raja Tritiya Ananga Bhima Deva. A renowned"chariot festival" also known as "Rath Yatra" is celebrated at this temple annually. In addition, this pious city also comprises of "Govardhana Matha" one among four mathas founded by Adi Shankaracharya.
[put_wpgm id=92]
Rameswaram Map
Situated in close proximity to Sri Lanka is a holy town located in the South Indian state of Tamil Nadu, which is also a part of the Char Dham pilgrimage circuit. A popular folklore linked to the great Hindu epic Ramayana states that it was in this town to that Lord Ram his brother Laxman, and Lord Hanuman constructed a bridge so as to bring back Sita (wife of Ram) who was abducted by Ravana, the King of Lanka. Furthermore, this town is renowned for a temple known as "Ramanathaswamy"  devoted to Lord Shiva, which also serves as a major tourist attraction. The "linga" in this temple representing the main deity Shiva is one among the "twelve" Jyotirlingas" available in the country.
[put_wpgm id=149]
Dwarka Map
"Gateway to heaven" is the literal translation of Dwarka, a religious city situated in the state of Gujarat which also forms an important part of the Char Dham pilgrimage circuit. Located on the confluence of the River Gomti, this city is said to have served as the capital of the kingdom ruled by Lord Krishna. Furthermore, a popular Hindu shrine known as "Dwarkadhish Temple" devoted to Lord Krishna and constructed for the first time 2,500 years ago is located in this city. This temple was apparently destroyed by "Sultan Mahmud Begada" which was eventually reconstructed in the 16th century.
[put_wpgm id=69]
Badrinath Map
"Lord of the Jujube tree" is the literal translation of Badrinath, a sacred town located in Uttarakhand, which also forms an integral part of the the Char Dham pilgrimage circuit. It was apparently "reestablished" during the 7th century as a pilgrimage site in India by Adi Shankaracharya. It is situated on the Garhwal hills along the banks of the Alakananda River. This town is renowned for a temple that is dedicated to Lord Vishnu, and is also one among the "108 Diyva Desams"(a Vishnu shrine) available throughout the country.
Also Read: WHY ARE PILGRIMAGE SITES IMPORTANT IN INDIAN CULTURE?
Image Courtesy: Wikimedia Commons