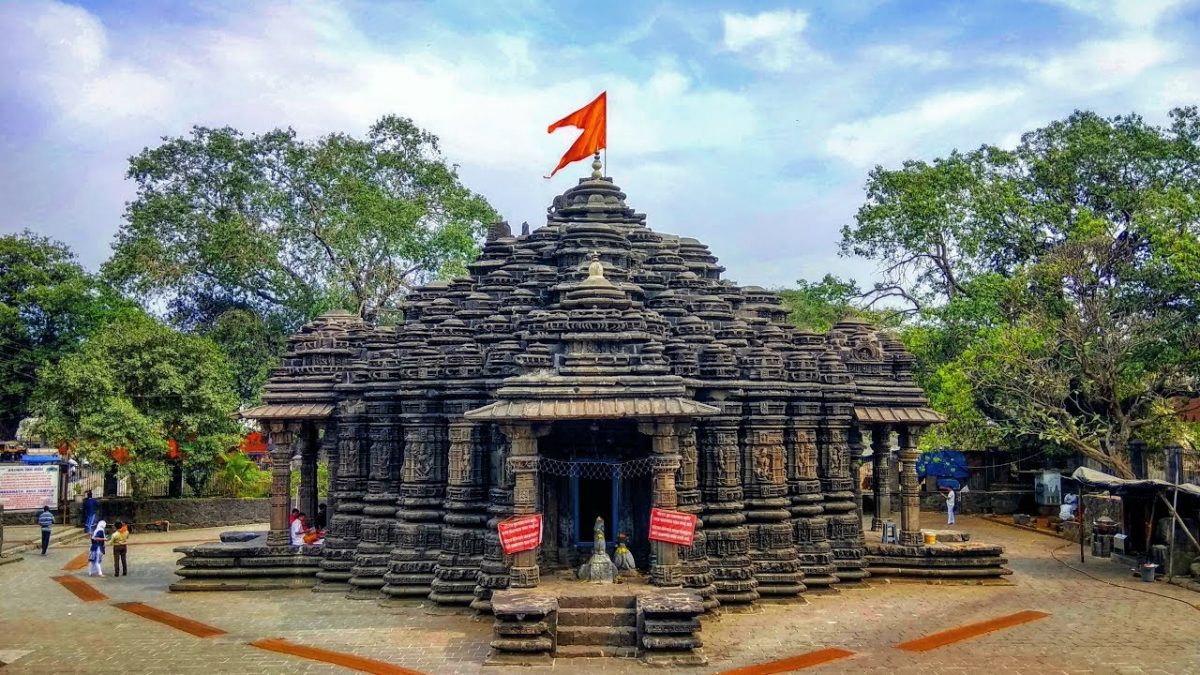 Top 5 Temples In And Around Thane
Thane is a city that is known for its typical 'Maharashtrian' culture. It is also known for a number of lakes, malls, residential complexes, and temples. Now, there exists a number of Hindu shrines in this region known as the 'City of Lakes'. So, let us discuss in details the 'Top 5 Temples' located in this city considered to be the '16th most populated' in India.
1. Vajreshwari Temple:
This popular Hindu shrine is dedicated to the 'incarnate' of Goddess Parvati known as 'Vajreshwari'. It is located in the Thane district in an area known as Bhiwandi on the banks of River Tansa. Furthermore, this Hindu shrine comprises of an entrance which is marked by a drum house and a stone wall. It is also includes 52 steps that lead to the shrine. A 'golden tortoise' carving can be seen on of the steps. This turtle is 'Kurma', an incarnation of Lord Vishnu. It is an extremely popular pilgrimage site visited by large number of devotees especially during festivals such Navratri, Shivratri, and Godhadebuwa Jayanti.
2. Kopineshwar Temple:
This wonderful temple is considered to be 'one of the oldest Hindu shrines' in the entire Thane district. This Lord Shiva temple was constructed by a few devotees between 810 and 1240 AD. The entrance of this temple is distinctive and comprises of a large size idol of Nandi the bull. Furthermore, this shrine comprises of a Lord Shiva statue consisting of a 'Shivalingam' measuring 5 feet. In addition, the premise of this shrine also consists of small temples. Apart from Lord Shiva (primary deity) this temple complex also possesses idols of Brahma, Ram, Hanuman, Shitala Devi, Uttareshwar, and Kalika Devi.
3. Shri Laxmi Narayan Mandir:
It was in '1905', that this Hindu shrine was first constructed in the city of Thane. It comprises of the Laxmi Narayan idol, primary deity. Furthermore, this statue is about 3 feet in height, and is made from marble. The entire premise of this shrine covers an area of 500 square feet. In addition, this temple attracts a large number of pilgrims especially during festivals such as Champa Shasthi and Gokul Ashtami.
4. Ambarnath Temple:
This 'Lord Shiva' dedicated temple possessing the 'Hemandampanti' styled architecture is situated in the Thane district. It is considered to be an extremely ancient shrine, and was first built way back during the 11th century. It is designed using large huge stone blocks, bell roof, and a shikhara. Furthermore, the roof is concave in shape and possesses a carved 'ornate pattern'. This shrine comprises of three doors facing the north, west, and south direction. The main door located in the west possesses an idol of 'Nandi, the bull'.
5. Shri Nath Temple:
Also known as 'Konkan Teerth', this temple is a renowned Jain Temple located in Thane at a distance of 2 km from the railway station. It is famous for a black coloured idol of Bhagwan Munisurvat, positioned in the Padmasana posture. Furthermore, this shrine comprises of elephant carvings. In addition, the interior of this temple consists of a 'storyboard made from wood'.