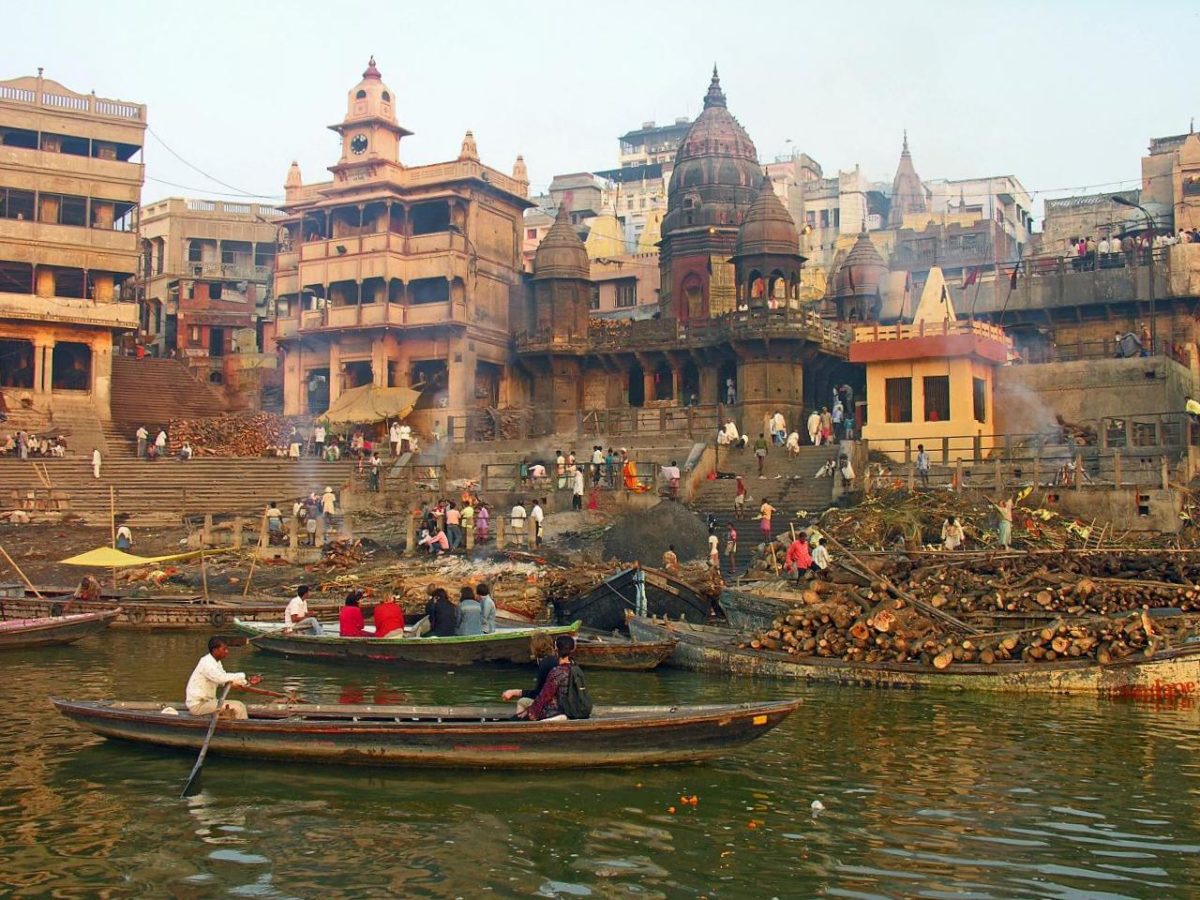 Varanasi, Discover Why Is It a Must Visit Indian Pilgrimage Site?
"Religion and spirituality" serve as two sides of the same coin when one talks about the rich culture of India. It is therefore not surprising that there exists in the country a large number of pilgrimage sites worth a visit. Now, one such site possessing religious significance, and hence worth visiting is city known as Varanasi. Commonly referred to as "Benares or Banaras", this city is located alongside the banks of the holy River Ganga in Uttar Pradesh.  There are a number of reasons "why" Varanasi is considered to be one among the many pilgrimage sites in the country worth visiting. They are as follows:
[put_wpgm id=76]
Varanasi Map


Read more: CHAR DHAM, AND THE FOUR PILGRIMAGE SITES
a. The "Mythology" linked to this city known as Varanasi:
"Kasi" is yet another name by which Varanasi is commonly referred to in the ancient Hindu scripture known as "Rig Veda".  Now, the establishment of this city is said to be closely linked to a popular folklore revolving around Lord Shiva. According to this legend, a battle is supposed to have erupted between Lord Brahma and Shiva. This fierce battle was won Shiva who is supposed to have cut open one of Brahma's head.  It was in the city of Benares that the head of Brahma, which was carried around by Shiva while undertaking a victory lap, fell and disappeared. And so, from that day onward, this city was marked as one of the "most religious site" in the country.
b. The links of the Hindu epic "Mahabharata" to the city of Varanasi:
Varanasi or "City of Light" (as it is also known as) supposedly also possesses direct links to the great Hindu epic known as Mahabharata. According to several popular legends, the main protagonists of this powerful epic known as "Pandavas" supposedly visited this city. Apparently, it was to acquire "redemption or moksha" from the sins they committed by killing their own cousin brothers (i.e. Kauravas) during the famous "Kurukshetra battle" that they visited Benares. It is thus because of this visit by the Pandava brothers that this city was eventually included in the seven holy pilgrimage sites circuit in India known as "Sapta Puri".
c. The ancient "Buddhist" link to this city known as Varanasi: 
"Buddhism" is also said to have direct links to this sacred city of Varanasi situated in Uttar Pradesh. According to popular folklore, Gautama Buddha is said to have given his first sermon on Buddhism known as "The Setting in motion the wheel in Dharma" in the year 528 BC in a town known as Sarnath located at a distance of just 10 kilometers.
d. The "installation" of the worship of Lord Shiva as sect in Varanasi City:
It was during the 8th century that Adi Shankara,  the Hindu philosopher who for the first time officially established the "worship of Lord Shiva" as a form of a sect in the city of Varanasi. In other words, Shankara founded the sect known as "Shaivism" in this holy city also known as Benares.
And so, it is the wonderful combination of religion and spirituality existing within the cultural fabric of Varanasi which makes this north Indian city an Indian pilgrimage site that is truly worth discovering.
Also Read: WHY ARE PILGRIMAGE SITES IMPORTANT IN INDIAN CULTURE?
Image Credits: Wikimedia Commons